As you shop for a new Honda, you may notice that many vehicles come with Honda Sensing®. If you've asked yourself "what is Honda Sensing®?" the following blog post contains the answers you're looking for. Learn more by reading on.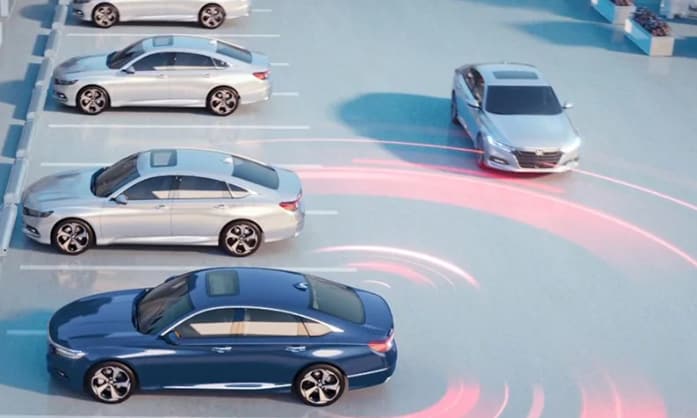 Honda Sensing is Honda's suite of safety technologies. Honda Sensing® was designed to help drivers get from here to there safely. These technologies increase convenience, offer an extra set of eyes, and provide peace of mind.
Honda Sensing® uses sensors and cameras throughout the exterior to detect traffic patterns, road markings, and so on. The Honda Sensing® package includes collision mitigation braking system, road departure mitigation system, adaptive cruise control, lane keep assist system, and traffic sign recognition.
Collision mitigation braking system will brake the car in the event of an incoming straight-on vehicle collision. Meanwhile, road departure mitigation system uses a camera to detect road markings, warning drivers if they are leaving these markings. Next, adaptive cruise control helps drivers maintain an ideal following distance, while also giving their feet a rest. Lane keep assist system is designed to adjust the steering for the driver to help them from drifting out of their lane. Finally, traffic sign recognition uses a camera to detect oncoming speed limit signs, alerting drivers of the signs to help them stay aware of the speed limit.
As you can see, these safety systems help drivers stay aware, alert, and informed. For those who may not want Honda Sensing® features on all of the time, this suite can be turned off. In order to turn off Honda Sensing®, all a driver has to do is press a button. There are several buttons accessible to the driver that turn off these features.
Have peace of mind, thanks to Honda Sensing®. Shop for a new or used Honda vehicle at Yuba City Honda. We are located at 399 State Highway 99 in Yuba City, and we hope to work with you soon!